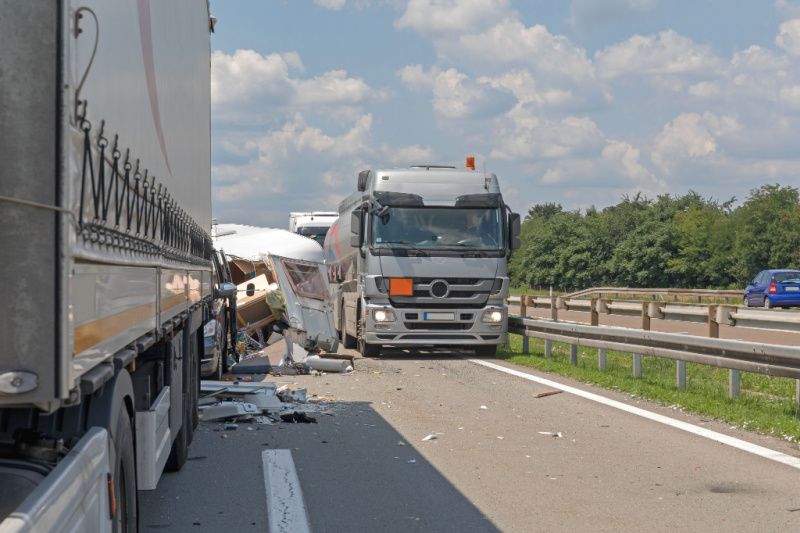 Family of East Texas Woman Awarded $730 Million in Wrongful Death Case
A Titus County jury awarded $730 million to the surviving children in a wrongful death lawsuit of a 73-year-old East Texas woman killed in a 2016 crash.
Toni Combest was driving from one church service to another on the White Oak Bridge near Mount Pleasant on February 21, 2016, when she was killed by a nearly 200,000-pound "Super Load" escorted by front and back pilot escort vehicles. 
The lawsuit for a wrongful death was filed against the trucking company as well as the companies that employed the front and rear escort vehicles.
The trucking company, Landstar Ranger, and the employer of the rear escort driver, S&M Pilot Service, settled prior to trial for $50 million and $1 million. The trial against 2A Pilot Cars, the employer of the front escort vehicle, lasted about a week.
The family was represented by Brent Goudarzi. Nelson Roach also represented Goudarzi in the case.
"Yesterday, a proud jury in Titus county awarded our clients $730 million," Goudarzi said. "That jury stood up against the entire industry and is going to force them to affect changes. They're going to make roads in Texas, and specifically all over East Texas, safer."
The verdict, called "the single largest wrongful death verdict" in U.S. history by the law firm, distributes the funds to Combest's four surviving adult children: Amber Ramsey of Pittsburg, Clint Combest of Hughes Springs, Melanie Combest of Hallsville, and Stacey Stansbury of Irving.
The crash was captured on the dash camera of the rear escort vehicle. Military equipment was being transported. According to the petition, the cargo was traveling from El Paso to Texarkana.
The lead pilot escort vehicle, according to court documents, ran Combest off the road as she was rounding a blind curve onto the bridge. Combest was on the bridge when she noticed a tractor and load almost entirely within her lane.
The driver was able to swerve out of Combest's lane but was unable to remove the 16-foot-wide load from her path before it collided with her vehicle. The bridge along US 271 is approximately 26 feet wide.
According to the petition, the pilot vehicles and truck approached the bridge at 70 miles per hour. The top of Combest's car was ripped off when the truck collided with it. The lawsuit claimed that the pilot vehicles and tractor-trailer had little or no communication via CB radio prior to the collision. 
Goudarzi said that the case and decision highlight the dangers of the oversized load and escort-vehicles industries. 
"This verdict will send a message to the over-sized load and escort industries that they will be held accountable when they place profits over safety in a manner that leads to catastrophic events like the one that took the life of Mrs. Toni Combest," Goudarzi said in a statement.
https://www.news-journal.com/news/local/family-awarded-730-million-in-wrongful-death-of-east-texas-woman/article_ee53682a-4c96-11ec-8e91-3fd96795e83d.html
Free Accident Claim Review
Complete the form to have an attorney review your accident claim