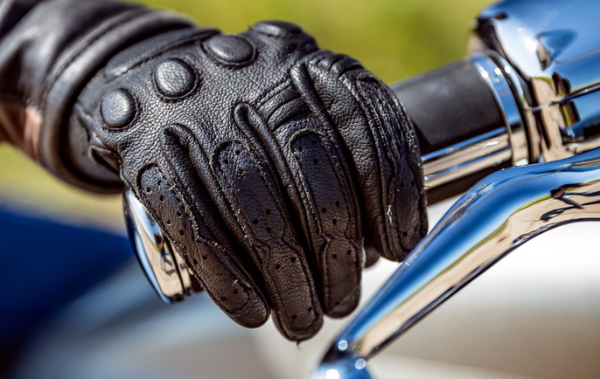 $161 Million Won in a Motorcycle Accident Against Suzuki Motor Corporation
A man whose leg was broken in a motorcycle accident received a $161 million verdict against Suzuki Motor Corporation. The company will now fix a brake issue in one of its models.
Joey Soulliere, 37, received $11,005,000 in compensatory damages and $150 million in punitive damages. He was awarded on April 25th in Orange County Superior Court in Fullerton after a five-week trial.
In 2018, the same judge awarded Soulliere $1,959,000 in compensatory damages and $6 million in punitive damages, but Suzuki appealed. The verdict was that Suzuki was 52% culpable in the 2018 trial. The remaining culpability is attributable to a motorist engaged in the crash that injured Soulliere. In the most recent verdict, Suzuki was found fully culpable.
When Suzuki won on appeal, Soulliere was instructed to pay the corporation $112,000 in legal fees. 
On May 28, 2013, Soulliere bought a used 2009 Suzuki GSX-R600. According to his attorneys, on June 8, 2013, he was riding his motorcycle in Cypress. A Chevrolet Suburban pulled out of a shopping center parking lot and then stopped. Soulliere was traveling around 25 to 30 mph and tried to brake, but his brakes were not working. He realized that he would not be able to stop in time, locked up the rear brake, and crashed the bike. 
Soulliere shattered bones in both his right and left ankles. 
On October 18, 2013, Suzuki recalled the motorcycles due to a design flaw that caused sludge to accumulate in the master cylinder and hydrogen gas to accumulate in the brake fluid, which could not be purged from the system.
Suzuki argued that there was no evidence of a flaw in Soulliere's motorcycle. They also argued that he crashed because he pressed the brakes too hard. The firm's attorneys also said that the driver of the Suburban was at fault for the crash and that the corporation could not be held responsible. Soulliere's attorneys previously attempted to settle the case for $6.9 million in 2018 and $1.9 million after the matter was remanded for trial in 2021. Suzuki agreed to pay $150,000 each week and a half before the end of the trial this year.
"I warned Suzuki, be careful what you wish for," after the company appealed the first verdict, Soulliere's attorney, Gabe Houston, told City News Service.
"I was discontented with it, honestly, because I knew the punitive damages would not make Suzuki do anything about" the brake defect, Houston said of the first verdict.
According to Houston, the company, "still haven't fixed it after the recall… The problem still exists today."
The attorneys for Suzuki Moor did not immediately respond to queries. 
Houston explained that punitive damages are assessed in civil cases to deter future actions. 
"Punitive damages are about deterrence, and that's where the change gets made, and, ultimately, I want Suzuki to be ambassadors for safety," Houston said.
Robbie Munoz, another attorney on Soulliere's legal team, stated that his client is "doing pretty well, but that's only because of his obsession with his recovery. He's been able to regain a lot of function out of his right leg by putting in a whole lot of work into his recovery. He was originally told he would never be able to walk again."
Soulliere walks with a "slight limp" because he cannot fully flex his knee, Munoz said. Soulliere was able to find a surgeon willing to take a chance on fixing his knee. Munoz explains, "To Joey's credit, he ran with it and obsessively committed himself to his recovery."
Source: https://mynewsla.com/orange-county/2023/05/05/man-wins-161-million-verdict-in-motorcycle-accident-lawsuit/
Free Accident Claim Review
Complete the form to have an attorney review your accident claim