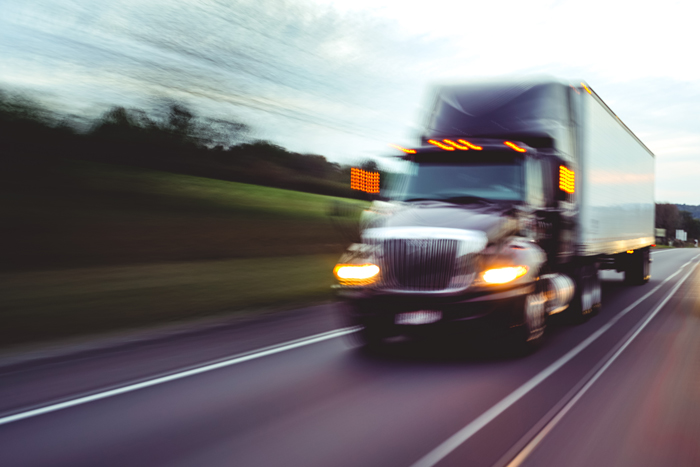 $4.175 Million Settlement Awarded for Driver Injured After Wisconsin Tanker Truck Crash
A $4,175,000 settlement was awarded on January 10, 2022, on behalf of a Wisconsin resident who was seriously wounded when his pickup truck was hit by a tanker truck. The settlement was obtained immediately before jury selection in Walworth County Circuit Court. 
The crash occurred when Curtis Lundin, 39, drove his pickup truck on Highway 67 at County Highway K in Sharon, Wisconsin on July 11, 2019. Lundin was driving west on Highway 67 when the driver of a tanker truck traveling north on Highway K pulled in front of him and crashed into his pickup truck. Lundin had the right of way as the tanker truck had a stop sign.
After the crash, Curtis Lundin was airlifted to a hospital in Rockford, Illinois, and he underwent a series of surgeries over the next two years. He suffered a broken left humerus and tibial plateau and still required physical therapy. 
A lawsuit filed by Tim Cavanagh and Mike Sorich stated that the tanker truck driver, Ramon Moreno Castillo employed by Delco Transport, Inc. and The Delong Co., Inc., rolled the stop sign and failed to look and yield the right of way. Defense attorneys claimed Castillo came to a complete stop and looked both ways, and Lundin was traveling 10 miles over the speed limit. 
Curtis Lundin's defense hired an accident reconstruction expert to conduct an investigation.
"By breaking down the crash second by second," Cavanagh said, "we were able to objectively prove that our client's pickup truck was visible to the tanker truck driver if he was paying attention. The defendant driver testified that he never saw the pickup truck before the crash – which proves that he never looked contrary to his self-serving testimony that he looked. Our client's devastating injuries could have been avoided if the defendant came to a complete stop and looked both ways."
Defense attorneys argued that Lundin was at fault for the accident because he was speeding. Black box data from Lundin's vehicle revealed that he was driving 10 mph over the posted speed limit at the time of the crash. The defense further disputed the nature and extent of Lundin's injuries. Curtis Lundin's defense countered that while Lundin was speeding, it was ultimately Castillo's inattentiveness that caused the crash. 
Had the case gone to trial, Lundin's defense was prepared to present testimony from a number of experts including Lundin's treating physicians at UW Health University Hospital, orthopedic surgeons, a vocational rehabilitation expert, an economist, an accident reconstructionist, and a trucking expert.
"Our client's life was completely upended by this crash," Sorich said. "His injuries were so severe that he nearly lost his leg. He still requires physical therapy and has been unable to work. The entire incident could have been avoided if the tanker truck driver simply stopped, looked, and let Curtis' truck pass by."
Source: https://cavanaghlawgroup.com/settlement-injured-driver-tanker-truck-crash-walworth-county-wisconsin/
Free Accident Claim Review
Complete the form to have an attorney review your accident claim