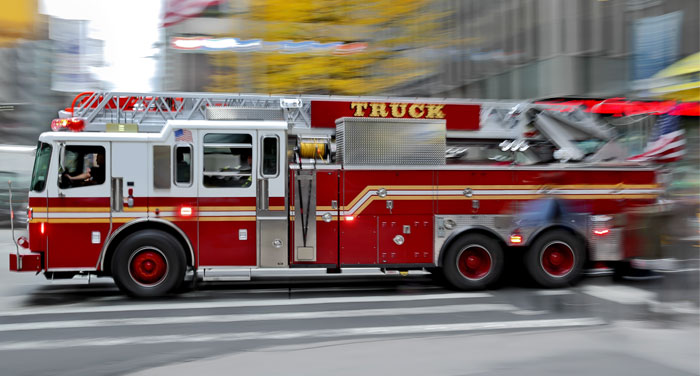 Phoenix Agrees to Pay $3M Settlement in Fatal Firetruck Accident
The Phoenix City Council has approved a $3 million settlement with the family of a 19-year old woman who died in 2019 after her car was hit by a firetruck. 
The Phoenix firetruck was dispatched to a call near 29th Avenue and Bethany Home Road. The firetruck collided with a pickup truck carrying two adults and an infant. All three passengers, Dariana Serrano, Kenneth Collins, and their 3-month-old son, died in the crash.
According to the police, Collins, who was driving eastbound in a pickup truck, turned through an intersection in front of a firetruck heading westbound. The firetruck flipped over on its side as a result of the collision.
A few months after the fatal crash, Serrano's mother filed a $25 million claim against the city. She claimed in the lawsuit that the firetruck was traveling at "an unreasonably high rate of speed" before entering the intersection.
Police have previously said that the first fire engine was running its sirens and lights before the crash occurred. 
The council voted on Wednesday to settle the family's claim for $3 million.
Source: https://www.12news.com/article/news/local/valley/phoenix-paying-3m-settlement-for-fatal-fire-truck-crash/75-ab2d5eaa-a820-403a-b560-84763d716ac1
Free Accident Claim Review
Complete the form to have an attorney review your accident claim