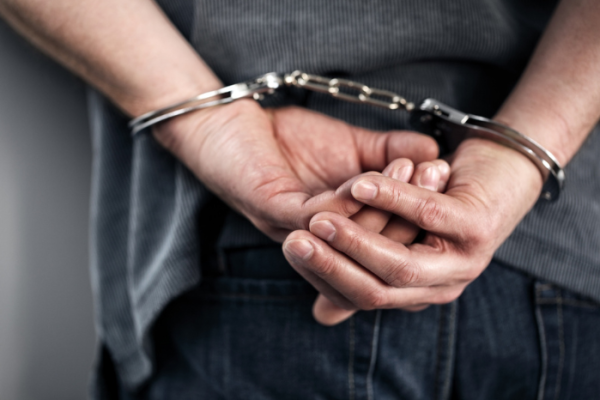 Paralyzed California Man Settles for $20 Million After Run-In with Police
A $20 million settlement has been awarded to a man from Northern California who was paralyzed after being thrown to the ground during a traffic stop. The settlement is one of the largest in the state's history.
Gregory Gross, a Yuba City resident, filed a lawsuit against the police department in 2022 after officers used "pain compliance" techniques and looked surprised when he repeatedly yelled, "I can't feel my legs!" According to a video provided by Gross' lawyers, police officers also rejected Gross when he said, "I can't breathe," while being held face down on the lawn outside a hospital. 
Gross was charged in April 2020 with driving while intoxicated and causing a slow-speed collision.
Gross suffered a fractured neck and required two surgeries to fuse his spine. He claimed that the use of force by the cops rendered him unable to move or care for himself and that he now requires 24-hour nursing care for the rest of his life. 
"We are not against the police," said Attorney Moseley Collins, who represents Gross. "We are for the police, but we are against police brutality when it occurs."
The settlement is one of the largest ever reached in California for police misconduct. In May, the state agreed to pay $24 million to the family of a man who died in police custody after crying, "I can't breathe," while being detained by multiple cops while attempting to extract a blood sample. 
According to police Chief Brian Baker, as part of the settlement, Yuba City will also begin randomly evaluating officers' bodycam footage and assessing instances of the use of force. During a press conference, he apologized to Gross.
"You've been in my thoughts since this tragedy was brought to my attention," Baker said to Gross. "On April 12th, 2020, we missed the mark. And for that, Mr. Gross, I'm sorry."
Gross believes that police reform is critical to avoiding what happened to him in the future. He will be donating $20,000 to the California Peace Officers' Memorial Foundation.
"I'm glad that they did something and took it serious," Gross said. "I couldn't understand how someone could be in a position of authority and was acting like that and treating another human being like that."
Deronda Harris, Gross' partner of 13 years, expressed relief that the deal has been settled.
"It's nice to finally have closure," Harris told The Associated Press.
Gross also filed a lawsuit in 2021 against Rideout Memorial Hospital in Marysville and the University of California, Davis Medical Center. He claims that their actions harmed his health. Collins declined to comment on the status of the litigation, citing confidentiality concerns. 
Gross' lawyers provided a police body camera video. In it, an officer is seen twisting Gross' already shackled arms and forcibly seating him on a lawn. Officers shoved Gross to the ground and held him face down as he screamed that he could not feel his legs or breathe.
"Mr. Gross, we are done with your silly little games," an officer tells him.
In September 2021, Democratic Governor Gavin Newsom signed legislation prohibiting police from using specific facedown techniques that have resulted in several unintentional deaths. Following the murder of George Floyd, the bill sought to broaden the state's prohibition on chokeholds.
Source: https://www.nbc11news.com/2023/07/11/california-man-paralyzed-run-in-with-police-gets-20-million-settlement/
Free Accident Claim Review
Complete the form to have an attorney review your accident claim