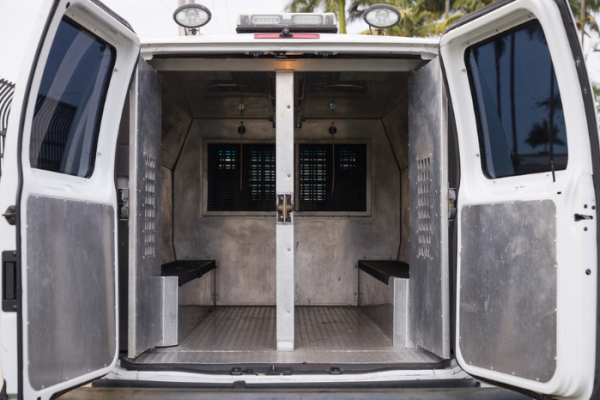 Man Paralyzed in Police Van Awarded $45 Million Settlement
A $45 million settlement has been reached for the care of a man paralyzed in a police van after being arrested in New Haven, Connecticut in 2022. According to the defendant's lawyers, who confirmed the payment to CBS News.
Richard "Randy" Cox suffered a neck injury on June 19, 2022. The injury occurred when the police van transporting him to prison braked hard to avoid colliding with another vehicle that had pulled out from a side street.
Cox flew head-first into the mental partition between the driver's section and the prisoner's area. There were no seat belts and he couldn't brace himself because his wrists were shackled.
According to video footage, the officers accused Cox of being inebriated and not believing he had been harmed. The police escorted him to a cell in a wheelchair. They waited there for an ambulance.
Jocelyn Lavandier and Luis Rivers, both police officers, were fired for violating officer behavior regulations about obeying the law, integrity, trustworthiness, civility, and respect. The two cops, along with three others, are facing criminal charges.
"The New Haven Police Department has instituted a comprehensive set of reforms, updated its policies and procedures on the transfer of people in custody, and required department-wide training on duty to intervene. The officers involved are being held accountable by the police department and in court," stated New Haven Mayor Justin Elicker in a statement.
New Haven's insurance will cover $30 million of the total settlement, with the city picking up the rest. 
"As the largest settlement in a police misconduct case in our nation's history, this settlement sends a message to the country that we know we must be better than this," said Cox's attorneys Ben Crump, Louis Rubano, and R.J. Weber in a statement.
Source: https://www.cbsnews.com/news/45-million-dollar-settlement-reached-for-paralyzed-randy-cox-new-haven/
Free Accident Claim Review
Complete the form to have an attorney review your accident claim