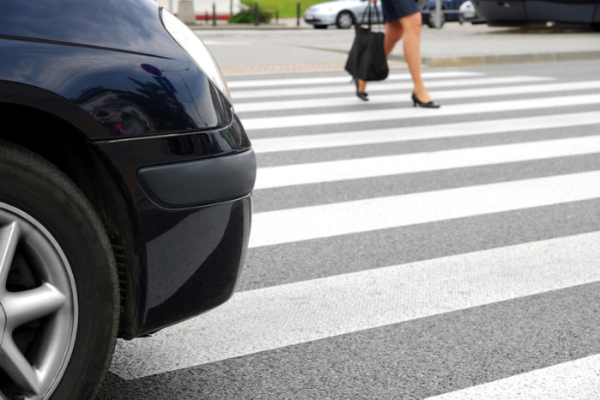 $1.3M Settlement Won by Pedestrian Struck by Rental Car in Norwich
A 46-year-old woman received $1.375 million in compensation from a car rental company after she was run over while walking on a West Main Street sidewalk.
Wishtecha Doroshenko, a former Foxwoods security guard, obtained the settlement from CAMRAC LLC just before her case was scheduled to go to trial in May in New London Superior Court. CAMRAC is the corporation name that operates as Enterprise-Rent-A-Car, which has a location in Norwich, according to state records.
On August 15, 2019, Doroshenko was on a sidewalk in front of Colonial Car Wash at 577 W. Main Street, according to court records. Isaiah Mims, a former CAMRAC employee, was driving a Hyundai Santa Fe when she was hit and run over. Mims had just finished washing his car and was exiting the car wash parking lot onto West Main Street when the collision occurred. In the complaint, Mims and CAMRAC were accused of "negligence and carelessness." 
Had the case gone to trial, surveillance camera footage of the accident would have been presented to the jury as evidence. The video showed that Mims stopped and attended to Doroshenko after hitting her in his SUV.
Doroshenko was defended by Shelley Graves and Kevin Smith. Doroshenko's injuries were severe. She needed an initial surgery to repair a shattered leg, followed by another 13 months later to reconstruct her knee. Her left leg has been permanently damaged, causing her to walk with a limp. 
Graves stated that Doroshenko was facing eviction proceedings due to financial issues caused by a lack of work, in addition to injuries. 
Yelena Akim of Conway Stoughton LLC represented CAMRAC and Mims, who declined to comment on the statement. Enterprise Holdings spokeswoman Sara Miller apologized for what she called "an unfortunate accident."
"We are glad that this matter has been resolved," Miller said in an email.
Doroshenko, who no longer works at Foxwoods, said in a statement to The Day that the settlement funds would enable her to move on with her life.
"As years go by and my injuries worsen, this money will help me get along," she said.
Source: https://finance.yahoo.com/news/pedestrian-struck-rental-car-norwich-003500345.html
Free Accident Claim Review
Complete the form to have an attorney review your accident claim