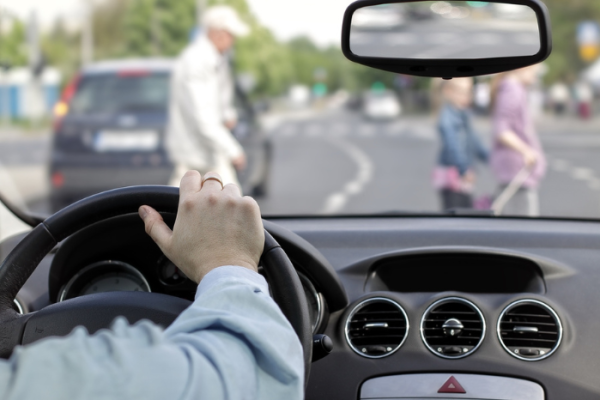 San Diego to Pay $4.8M for Crash Leaving One Pediestiran Dead and Another with Spinal Injuries
San Diego is paying $4.8 million to the family of two pedestrians who were hit by a car outside of Sharp Mary Birch Hospital for Women & Newborns in 2015, killing one and injuring the other.
The settlement comes just over two months after a civil trial resulted in a hung jury. Eight of the twelve jurors opted to hold the city accountable, one vote shy of the requisite nine. The family sought more than $12 million in damages during the trial.
In a 2016 complaint, the family claims that the city is to blame for the accident and injuries. They point out that there should have been a crosswalk, clear signage, and better lighting where the two pedestrians parked on Health Center Drive.
The City Council will vote on the settlement in open session. On June 23, the council unanimously approved the agreement in a closed-door session so that council members could consult with city attorneys. 
The Lopez family filed the complaint on behalf of Jorge Lopez, who suffered spinal injuries, and Jaime Leonen, who died at the scene. According to court records, Lopez's fractures finally necessitated major fusion procedures.
Deputy City Attorney Kelly McGeehan argued during the civil trial that Lopez and Leonen were distracted by a cell phone when they crossed the street mid-block and were hit by a Toyota Corolla driven by a doctor.
According to court filings, the crash occurred around 8:20 p.m., just as the doctor was returning to the hospital after picking up a pizza.
The city has claimed that Lopez and Leonen had a clear view of the road and any impending traffic.
According to the lawsuit, the city should have taken standard precautions for a high-traffic pedestrian area like a hospital, such as restricting parking on that block of Health Center Drive. It claims that city officials exacerbated the danger by allowing parking across the street from the hospital without constructing a clearly marked pathway. 
During the trial, the Lopez family's attorneys stated that numerous people had previously complained about that particular parking space. They also mentioned that a car had hit another pedestrian nearby the previous year.
As a result of the settlement, there is no need for a new civil trial. Superior Court Judge Richard Whitney, who presided over the case, had set a September 1 status conference to discuss the possibility of a new trial.
The jury in the first trial deliberated for six days before returning an 8-4 result.
Source: https://www.sandiegouniontribune.com/news/politics/story/2023-07-25/san-diego-paying-out-4-8m-for-crash-that-left-one-pedestrian-dead-another-with-spinal-injuries
Free Accident Claim Review
Complete the form to have an attorney review your accident claim