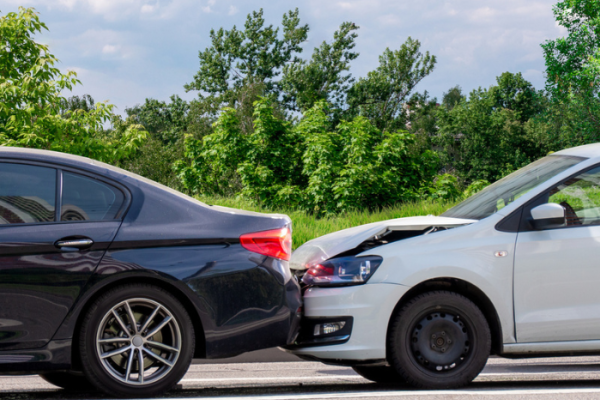 $70 Million Awarded to Family in Fatal Platte County Wreck
A Platte County jury awards a family $70 million after their car was rear-ended on a Missouri highway, killing an 8-year-old child.
Caleb Geiger's wrongful death settlement includes $30 million in wrongful death damages and $20 million in wrongful death damages for his then-6-year-old sister, Emery. The jury awarded $10 million to the Geiger children's grandparents, John and Ruth Cosgrove, who were driving the children.
"They're a very wonderful family, very deserving," said attorney Tim Dollar, who tried the case on behalf of the Geigers alongside his daughter, Lauren Dollar. "Mostly, we are grateful that the jury is providing them some peace that their son was a valued member of the community."
The Cosgroves were driving the kids from St. Louis to Wyoming to meet the kids' Montana parents for a family camping trip. Construction had slowed traffic on northbound Interstate 29 in Platte County. A Ford Explorer driven by defendant Cherlyn McWhirt collided with the Cosgroves' Prius from behind.
Caleb was declared dead at the scene. Emery sustained a leg injury, lost a tooth, and experienced emotional distress. The Cosgroves suffered minor physical injuries but significant psychological distress because of their grandson's death.
The plaintiffs claimed McWhirt was speeding in the construction zone and was texting at the time of the accident. According to Dollar, the defense claimed she was driving at the speed of traffic, that the construction notice was insufficient, and that she was using a hands-free device. Brian Boos worked for Litchfield Cavo during the trial but has since left the firm. He did not respond to a message seeking comment.
McWhirt was contacting her insurance company to update her contact information when the accident occurred. Dollar stated that the insurer's audio recording of the call was available to the jury. The identification of the company that she was speaking to was edited out to prevent jurors from thinking she was insured. 
Attorney John Turner represented the Cosgroves. Their case was filed separately but consolidated for trial with the Geiger family. He declined to comment.
The award far outnumbers any previous verdict in Platte County. According to Dollar, the plaintiffs filed a pre-trial policy-limits demand for all available coverage, including their own underinsured motorist coverage through the same insurance company that covered McWhirt. Dollar predicted a bad-faith lawsuit would follow.
Source: https://molawyersmedia.com/2023/08/01/jurors-give-massive-verdict-in-fatal-platte-county-wreck/#:~:text=A%20Platte%20County%20jury%20awarded,the%20June%2013%2C%202020%20crash.
Free Accident Claim Review
Complete the form to have an attorney review your accident claim