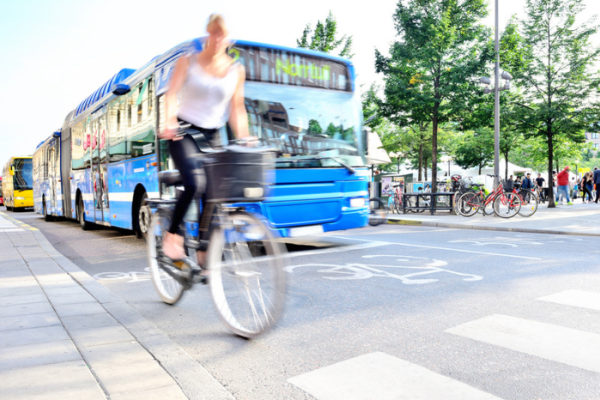 $200,000 Settlement Reached in Bus and Bicycle Collision
The Athens-Clark County Board of Commissioners unanimously agreed to settle a civil complaint by awarding $200,000 to a man who was injured three years ago when his bicycle collided with a public transit bus.
The bill was passed without debate.
According to the settlement agreement, while the government does not accept culpability or fault, it is in the government's best interests to resolve the claim filed by Frankie Lee Young, 59, of Athens. 
The accident occurred around 9:30 p.m. on April 14, 2020, near the intersection of North Avenue and Martin Luther King Jr. Parkway. 
According to the claim, Lee was traveling south on North Avenue when the bus made a left turn onto Martin Luther King Jr. Parkway. The two vehicles collided.
The bus driver, who was 63 at the time, claimed she did not notice the cyclist, who was riding his bike at night without a headlamp. 
Lee told a Georgia State Patrol trooper that he tried to avoid the bus before the collision. Another driver told the trooper that Lee was "flying" down the road and nearly collided with his pickup truck.
During the course of the complaint, the city addressed the issue of sovereign immunity, claiming that the bicyclist was a dangerous driver who was penalized by troopers for moving too fast and failing to have sufficient lights.
Lee's injuries included a shattered leg and abdominal ailments, with medical bills totaling $85,000, according to the lawsuit.
The action was mediated by lawyers on August 3. Superior Court Judge Lawton Stephens received a settlement agreement on August 15.
Source: https://www.onlineathens.com/story/news/local/2023/09/06/athens-clarke-county-ga-government-agrees-to-settlement-in-bus-bicycle-collision-lawsuit/70770537007/
Free Accident Claim Review
Complete the form to have an attorney review your accident claim