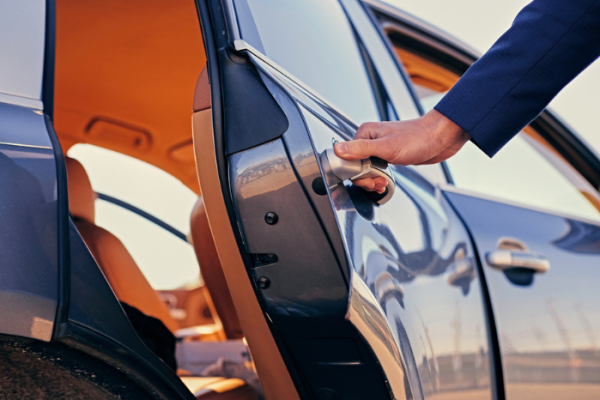 $250,000 Settlement Awarded for Kentucky Army Veteran Injured in Car Accident
A $250,000 settlement was reached for a Kentucky Army veteran who sustained life-changing injuries in a car accident.
In October 2018, the victim drove with his brother on 31-W in Franklin, Kentucky, just outside Bowling Green. They were stuck behind a limousine. The limousine attempted a U-turn but failed to complete it, leaving the victim with no time to react, resulting in a collision. The Army veteran and his brother, who was a passenger, were seriously injured as a result of the recklessness of the limousine driver. A nearby business's surveillance cameras captured the collision.
The victim required numerous surgeries, extensive physical therapy, and a lengthy and difficult recovery period. Prior to the collision, he was an active and self-sufficient man who enjoyed his work, fishing with his son, running, and working on vehicles. His injuries prevented him from working in the same capacity or participating in the activities he enjoyed.
The victim faced an uphill battle during the legal process. The defense tried to downplay his injuries by blaming them on pre-existing conditions and natural aging wear and tear. They offered a $50,000 initial settlement, far less than the victim deserved.
"Our client's suffering was worth far more than the initial offer from the insurance company," said Lee Coleman. "He's a veteran who served our country, and we were determined to fight for every penny he deserved. The defendant's negligent behavior led to the car wreck and our client's injuries. Furthermore, the defendant tried to downplay his own involvement and implicate our client as the at-fault party. This is simply inexcusable. Our team of car accident injury lawyers has extensive experience with insurance companies giving lowball offers, and we know exactly how to fight for our clients in order to turn these lowball insurance offers into the high dollar settlements our clients truly deserve."
After extensive negotiations and mediation, the victim was awarded $250,000 in compensation, which was five times the first insurance company offer.
"Our goal is to ensure that injured victims receive their rightful compensation to regain quality of life and alleviate the financial burden of medical bills and lost wages," Mr. Coleman stated. "This settlement is a testament to our commitment of helping injured people and their families."
Source: https://www.digitaljournal.com/pr/news/24-7-press-release/hughes-coleman-injury-lawyers-reaches-250-000-settlement-for-franklin-kentucky-auto-accident-victimH
Free Accident Claim Review
Complete the form to have an attorney review your accident claim