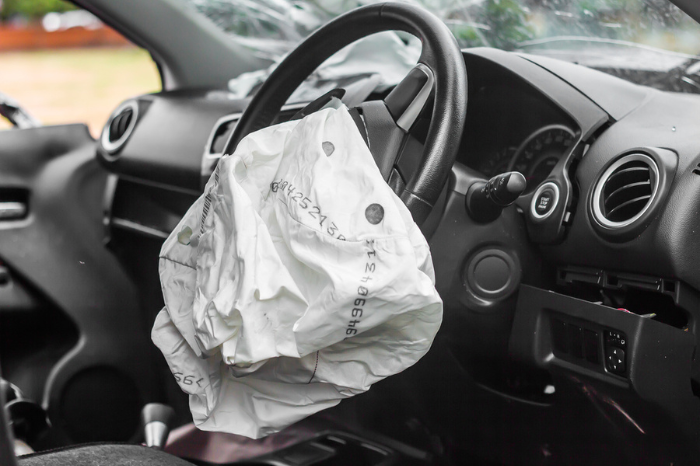 Family of Man Killed by Exploding Airbag Awarded $2.7M Settlement
A $2.7 million settlement was awarded to the family of a Montgomery man who was killed in a June 2022 crash by a faulty exploding Takata airbag. 
Tocarious Johnson's death was initially investigated as a homicide by authorities who suspected he was shot. An autopsy revealed that he died as a result of injuries sustained when the 2010 Dodge Charger he was driving left the road and crashed. 
Lawyers discovered evidence that the driver's side door airbag inflator "ruptured violently during the accident, much like a hand grenade, shooting shrapnel from the metal inflator" toward Johnson.
The plaintiffs sued Chrysler, B&H Investments, and 2nd Chance Auto Sales, where Johnson bought the vehicle on February 19, 2022. During that time, lawyers said the Dodge Charger was subject to two National Highway Traffic Safety Administration recalls.
According to lawyers, B&H Investments performed maintenance on Johnson's vehicle several times after the recalls. They also claimed that B&H did not act or warn Johnson about the recalls.
"Mr. Johnson didn't have to die, but the defendants failed him time and time again," said Johnson's family attorney, Chris Glover. "The problems started with a defective product that should have been made safer. The problems grew as the defendants passed up each opportunity to do the right thing and inform the consumer of the dangers described in the recall. Instead, a young man was robbed of his life, and he leaves behind grieving family and friends."
The attorneys argued that the Alabama Extended Manufacturer's Liability Doctrine required the defendants to notify customers of the recalls. The defendants failed to do so, which contributed to Johnson's death.
Tens of millions of vehicles equipped with Takata airbags are currently being recalled because they can explode when deployed, according to the NHTSA. The organization says the faulty airbags killed 24 people in the United States.
Source: https://www.wsfa.com/2023/02/09/family-gets-27m-settlement-after-man-killed-by-exploding-airbag/
Free Accident Claim Review
Complete the form to have an attorney review your accident claim