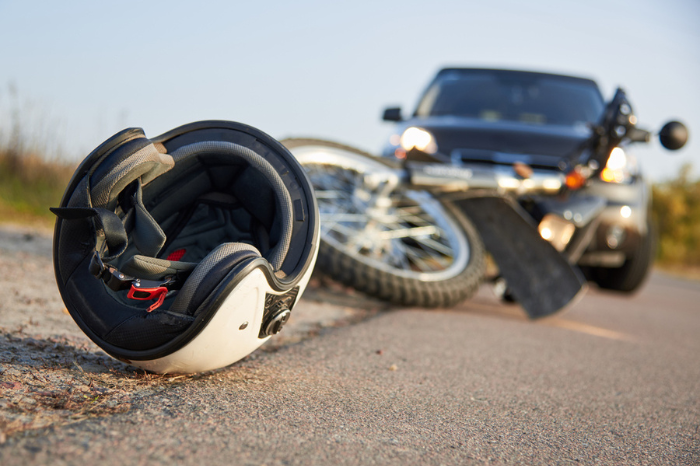 Mokena Man Receives $5 Million Settlement in 2017 Motorcycle Collision
A Mokena man will receive a $5 million settlement following a 2017 motorcycle collision that left him with serious and ongoing injuries. Mark Bretall, 59, reached a settlement on Tuesday. Attorneys believe it is the largest dollar amount settlement for a motorcycle accident in DuPage County. 
Bretall was riding his motorcycle south on Main Street on September 14, 2017, in Downers Grove. He approached the intersection with Maple Avenue when a landscaping truck made an improper turn and collided with the motorcycle, according to Sean Driscoll. Bretall was not wearing a helmet and suffered a traumatic brain injury and foot fractures. 
Driscoll says that Bretall was at Advocate Good Samaritan Hospital in Downers Grove from the day of the accident until October 3rd. He was then transferred to the Shirley Ryan Rehabilitation Institute for physical therapy and other treatments.
A settlement was reached with the insurance carrier for the landscaping company whose truck was involved in the accident. A trial date had not been set when the settlement was reached with the assistance of a mediator.
The payout will assist Bretall with medical bills, and a portion of the funds will also go toward his ongoing care. 
"He's still suffering the effects of the traumatic brain injury," Driscoll said.
Bretall is an electrician who has been able to return to work following his rehabilitation. 
"Mr. Bretall suffered a traumatic brain injury for something that was completely avoidable," Yvette Loizon, a partner at Clifford, said in a news release.
"In addition, he suffers from memory loss and lingering issues caused by the many fractures he sustained throughout his body when he was ejected from his motorcycle and it landed on top of him, rendering him unconscious," Loizon said in the release. "These life-changing injuries are very difficult for him and his very supportive wife."
According to Driscoll, the driver of the landscaping truck was found guilty of failing to yield in order to avoid an accident.
"The weather that day was clear visibility, but the driver simply didn't take the proper precautions to see and hear Mr. Bretall as he was making a legal turn," Driscoll said. "Mr. Bretall will experience pain and discomfort for the rest of his life that will prevent him from engaging in activities, like riding his motorcycle, which he previously enjoyed."
Source: https://www.chicagotribune.com/suburbs/daily-southtown/ct-sta-motorcycle-crash-settlement-st-0217-20230216-2q66hr7kxncidppsqn27qoiuni-story.html
Free Accident Claim Review
Complete the form to have an attorney review your accident claim