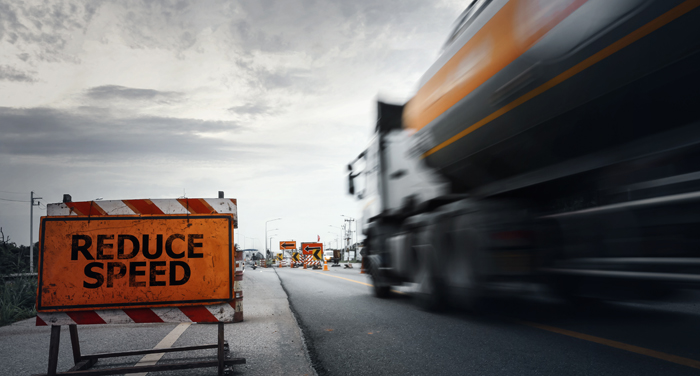 $1 Billion Verdict Issued By Jury Against Two Shipping Carriers Involved in Fatal Collision
On August 20, 2021, a jury in Nassau County, Florida issued a $1 billion verdict against two motor carriers who were declared negligent for their role in two 2017 collisions that occurred on the same evening and near the same location.
According to court records, the collisions occurred within 90 minutes of each other on Interstate 95 approaching the intersection of SR 200 near Jacksonville. The second collision resulted in the death of an 18-year old college student and created a traffic jam for dozens of motorists.
After five days of civil proceedings, the jury made a complex decision. They awarded $900 million in punitive damages against one of the defendants, AJD Business Services Inc., of Staten Island, N.Y. AJD was accused of being "grossly negligent in hiring and employing" truck driver Russel Rogatenko, the driver of the truck who caused the first collision. 
The jury also added another $100 million in wrongful death damages against AJD and the second carrier, Kahkashan Carrier Inc. of Montreal.
At 9:10 pm on September 4, 2017, Rogatenko's box truck was involved in the first collision resulting in a large backup on I-95. Plaintiff attorney, Curry Pajcic of Jacksonville, told Transport Topics that prior to the collision, Rogatenko had already collected a long list of moving violations including running weigh stations, logbook violations, rear-end crashes, distracted driving, tailgating, and a speeding violation for traveling 95 mph on I-95. 
Rogatenko did not have a commercial driver's license at the time of the collision, was distracted by his cellphone, and was driving over the legal limit of hours when he caused the collision and overturned his truck. The truck obstructed the highway and caused a massive backup on the interstate. 
Kahkashan Carrier, the second defendant in the case, and its driver, Yadwinder Sangha, were found to be negligent in connection with a second collision at the same intersection at 10:34 pm on the same evening. Pajcic explains that before the crash, Sangha had been driving 25 hours from Montreal en route to Miami. 
The second collision resulted in the fatality of Connor Dzion. Dzion's mother, Mellissa Dzion filed a wrongful death and emotional distress lawsuit in 2018. 
According to court records, Connor was on his way to college when he was stopped in a traffic jam caused by the first collision. His car was rear-ended by Sangha's tractor-trailer. Sangha had set his cruise control to 70 mph when his truck slammed into the line of stopped traffic, killing Connor. The truck's data recorder showed that he did not attempt to brake until one second before the fatal collision. 
"It's bad trucking companies like this that make life so hard for good trucking companies," Pajcic explained. 
It only took four hours for the jury to reach a decision. 
The trial judge found that Sangha was negligent in the operation of his truck on the night of the collision. The judge also deemed that Mellisa and David Dzion, Connor's father, as "personal representatives of the estate of Connor Dzion," were entitled to recover from Kahkashan Carrier for the loss, injury, or damage related to the wrongful death of Connor Dzion.
The judge explained that Rogatenko and AJD Business Services were also negligent and that this negligence was the legal cause of Connor Dzion's death.
Kahkashan's attorney, Sean McDonough of Orlando, has not returned a phone message seeking comment.
Source: https://www.ttnews.com/articles/jury-issues-1-billion-verdict-against-two-carriers-fatal-crash
Free Accident Claim Review
Complete the form to have an attorney review your accident claim