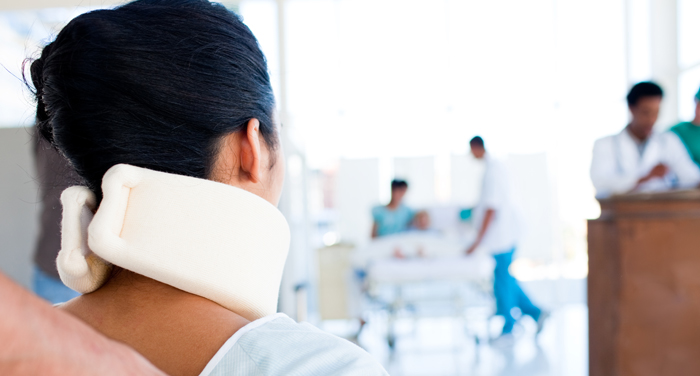 $1.2 Million Settlement Involving Auto Accident Victim with Neck Injuries
A 50-year old woman, the plaintiff, whose car was rear-ended in New York resulting in a neck injury won a $1,200,000 settlement. An MRI scan revealed a herniated disc to her cervical spine. She eventually underwent cervical fusion surgery. The defense argued that the neck pain was a pre-existing condition.
The woman, the plaintiff, was driving her car and stopped for a red light at the intersection of Ditmas Avenue and East 94th St in Brooklyn. A pick-up truck that was owned and operated by the defendant struck the plaintiff's vehicle from behind.
The plaintiff suffered multiple spine injuries in two motor vehicle accidents before the accident resulting in this case. Shortly before the accident, the plaintiff had a neck injury and underwent significant treatment. Her previous MRI revealed a herniated disc at C4/C5 level that contacted her spinal cord. Only weeks before the collision in Brooklyn, the plaintiff was visiting doctors and complaining of severe neck pain that trickled to her arms. During her deposition, the plaintiff acknowledged that she was feeling neck pain on the morning of the accident before the accident occurred.
After the collision, the plaintiff refused medical attention at the scene and went home. Shortly after, she began to get treatment for her neck and back pain ultimately undergoing neck surgery. MRI studies taken after the accident revealed that the C4/C5 disc in her neck was in the same condition before the accident as it was after the accident.
The plaintiff argued that the recent car accident exacerbated her neck injury and caused the need for neck surgery. The defense team, and their doctors, argued that the plaintiff's neck problems were all before the accident. The plaintiff returned to work immediately after the accident. She claimed damages were for the pain and suffering that she had to endure, and past and future medical costs.

The case was settled before a trial date was scheduled and after a private mediation between both parties.
Free Accident Claim Review
Complete the form to have an attorney review your accident claim